Back to Open Positions & Projects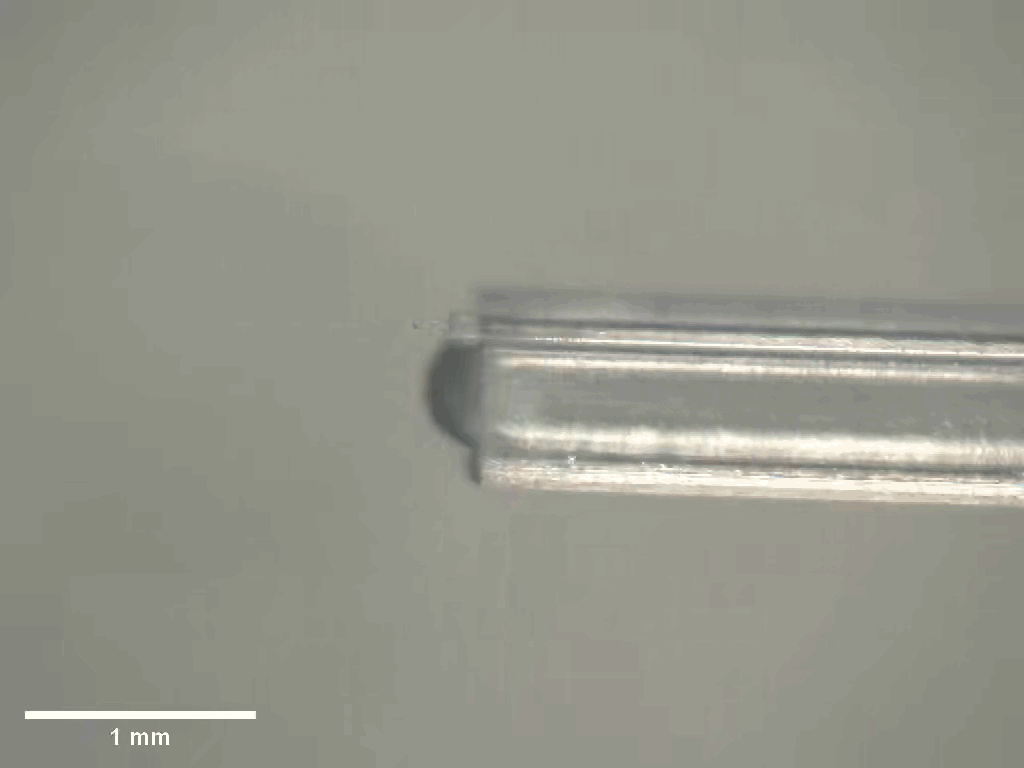 Micro-drop formation with innovative nozzle geometries
Supervisor: prof. dr. Daniel Bonn and dr. Cees van Rijn
Project Type: Master
Goal: Show that you can design a nozzle geometry, in that surface tension, shear or gravity has only a limited influence on the droplet size
Info: Send email to: C. van Rijn
PDF: Click here for PDF
Nozzles with a non-circular cross-section are able to produce spontaneously droplets with a droplet size that is not dependent on surface tension, shear or gravity forces. Such a nozzle is highly advantageous for e.g. 3D printing where currently the production of small droplets requires the use of piezo elements to enforce the formation of small droplets. This makes droplet formation more complicated and droplet size dependent on surface tension and shear.
In earlier work on non-circular nozzles we observed that different designs lead to different spontaneous droplet formation processes.  The goal of this Master project will be to: 1. Learn about microfluidics and droplet formation techniques 2. Modelling droplet formation (using analytical models) while taking into account the nozzle geometry 3. Studying droplet formation experiments while taking into account the nozzle geometry 4. Show that you can design a nozzle geometry, in that surface tension, shear or gravity has only a limited influence on the droplet size 5. Study if such a nozzle can be applied in one or more health applications
The results of this study will be used to design nozzles having a controlled interaction with the fluid and make uniformly sized droplets. It is expected that results of this work, may well lead to a scientific publication or a useful application.